So you need to know how to find a local photographer. Neato! This is going to be fun.
Finding a family photographer
For the purposes of this post, I'm going to talk about how to find a local family photographer. Most family photogs do newborns and extended families, too, so "family photographer" covers a lot of ground.
Still, most of the tips can apply in part to finding any kind of local photographer: senior, headshots, and more.
Step 1: Ask your neighbors
If you're looking for someone local, start right in your own backyard. Literally.
But what if you don't know anyone in your town yet? No worries! Look on Facebook for a local mom's group (search for "[your town] Moms"), and join your neighborhood Nextdoor site. Whether you're asking in person or on a social network, the instructions are the same:
Include details of what you're looking for. Bonus points for example photos to show the style you're after.
Pro tip: You can't assume that you and your neighbors like the same style of photography—your tastes might be wildly different. Their suggestions are just a starting point for your own shortlist.
RELATED POST: How to Hire a Photographer: Choosing an Editing Style
Jot down their suggestions on your shortlist; you'll need it for Step 2.
Step 2: Research
Don't worry, this isn't boring research! It won't hurt a bit.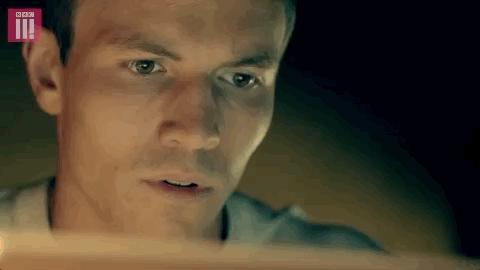 Google each photographer on your list and look for answers to a couple of questions.
Do they have a reasonably maintained, professional website? (That's a good sign!)
If no website, do they at least have examples of their work posted on Facebook or Instagram?
Are they reasonably active on social media? (Another good sign, though some of the best photographers can ignore social media and fill their calendars solely on word of mouth.)
Do they have good reviews on Google and/or Facebook?
Pro tip: Trust Facebook reviews over Google reviews. Negative Google reviews can be reported as spam by unscrupulous businessowners and Google will remove them without investigating. Facebook does not allow businesses to delete negative reviews.
Trim your shortlist based on the answers you find.
Step 3: Narrow down to photographers in your budget
Now that you've whittled your list to just a few, it's time to figure out who fits in your budget.
Some photographers share their pricing right up front on their website. Others ask you to formally inquire (contact them or submit a form) to get pricing info.
Pro tip: If pricing is hidden, it doesn't necessarily mean a photographer is crazy expensive. Gated pricing encourages you to shop based on the work (the photos), not the price tag.
Gather pricing for all of your finalists, and cut the ones that don't fit.
Why you shouldn't choose a photographer based solely on price.
Photography is a professional service. In other words, you're hiring a professional to perform a service for you that you cannot do yourself (no matter how cool your iPhone photos are).
Professional photographers have invested in education, equipment, technology, and business tools to do their job well. They, and all professional service providers, need to be paid for the time they'll put into planning, shooting, culling, and editing your session.
Pro tip: don't go cheap, unless you are willing to roll the dice on your photos and the client experience.
RELATED POST: How to Hire a Family Photographer: Digitals, Prints, and More
Pricing structures vary
Digital files might be included with one photographer, but not another. A client closet, print credits, travel to the session location, and the like are all possibilities for variation.
Get the specifics, so you can do an apples-to-apples comparison.
RELATED POSTS:
How to hire a family photographer: what edits are included?
How to hire a family photographer: wardrobe and styling
Step 4: Get in touch
When you're down to just a couple of options on your shortlist, reach out to those photographers.
Share:
What type of session you want to book
When you were thinking of doing your session (or if your timeline is flexible)
How many people are in your family
Note how long it takes to hear back; if they're super slow to respond when they're trying to win you over, that's a clue about how they'll operate once they've earned your business.
Step 5: Book that puppy
Yay! You found your match! Time to put it in writing.
Booking typically entails signing a contract (if there isn't a contract, ask for one; it protects you both!) and paying a portion of your session fee as a retainer, so be prepared for that.
Hurray, you found a local photographer!
There you have it. Enjoy your family photos!